Hello, Anderson Neighbors!
ANDERSON – WIPB is taking its BE MY NEIGHBOR DAY on the road!
Thank you to everyone who joined DANIEL TIGER and KATERINA KITTYCAT at this free family event, June 13, 2020, at the Dickmann Town Center in downtown Anderson!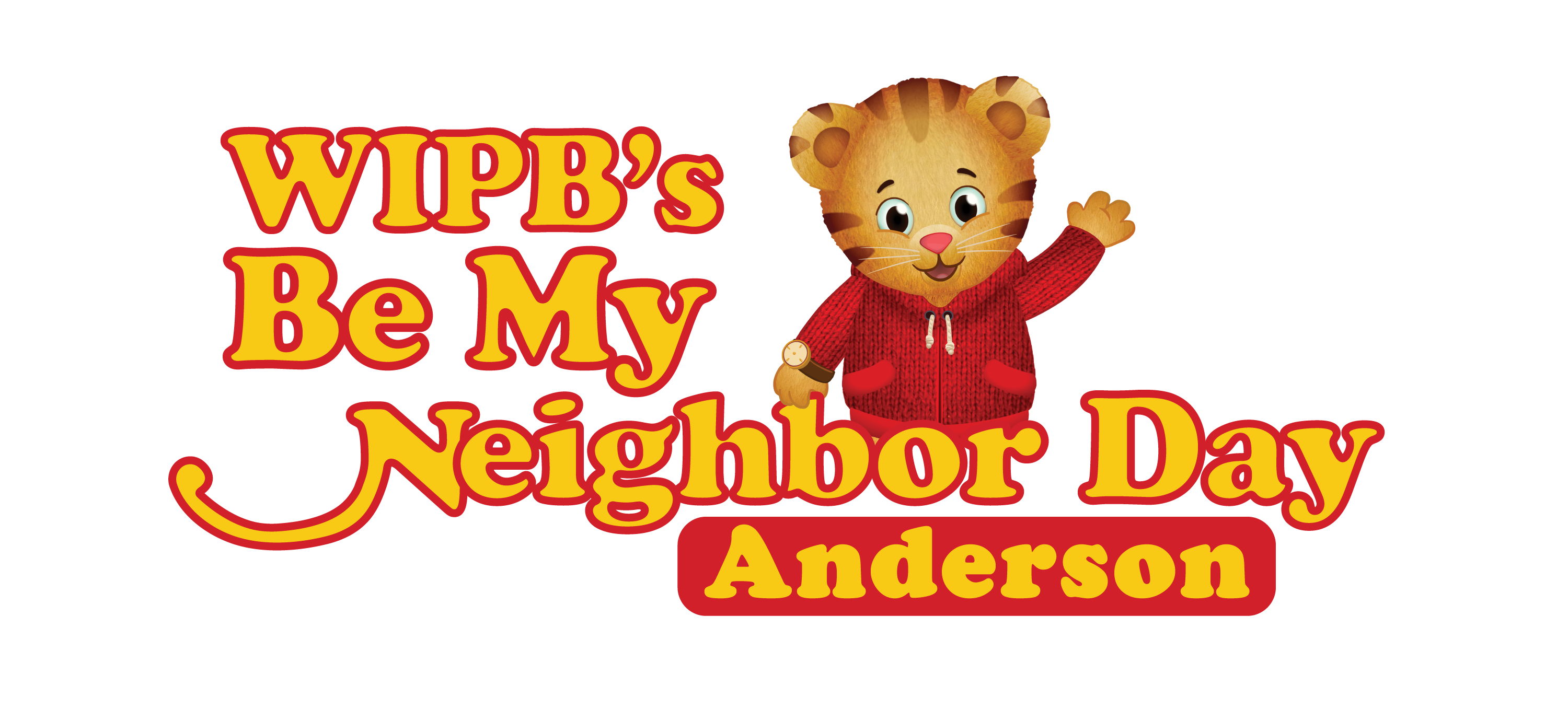 Based on the animated PBS KIDS show DANIEL TIGER'S NEIGHBORHOOD, and with a nod to MISTER ROGERS' NEIGHBORHOOD, this event focuses on the importance of being neighborly.
Engage in fun activities with your neighbors from community centers, arts organizations, charity groups and more! Complete a fun scavenger hunt to earn your Good Neighbor Award!
Additional support provided by Central Indiana Orthopedics and City of Anderson Department of Parks and Recreation and Anderson Madison County Visitors Bureau.
---
If your group or non-profit organization would like to take part in BE MY NEIGHBOR DAY ANDERSON, click here.
For tips on being a part of the Anderson event's neighborhood (for non-profits), click here.
For more information about the event, please contact Community Engagement Manager Michelle Kinsey at mkinsey@bsu.edu or (765) 285-5887.