Burris teacher named PBS KIDS Early Learning Champion
Nov. 4, 2019 – Ball State PBS is thrilled to announce that Felicia Gray, a first grade teacher at Burris Laboratory School in Muncie, has been named an Early Learning Champion by PBS KIDS. Established in 2018, this awards program recognizes committed educators who work with young children, from infants to second graders, and offers a variety of community building, leadership and professional learning opportunities provided by Ball State PBS and PBS KIDS.
"We nominated Felicia Gray because she has demonstrated an unwavering commitment to outside-the-box creativity inside her classroom," said Michelle Kinsey, Community Engagement and Grants Manager for Ball State PBS. "And she is definitely one the biggest early childhood education cheerleaders in the area."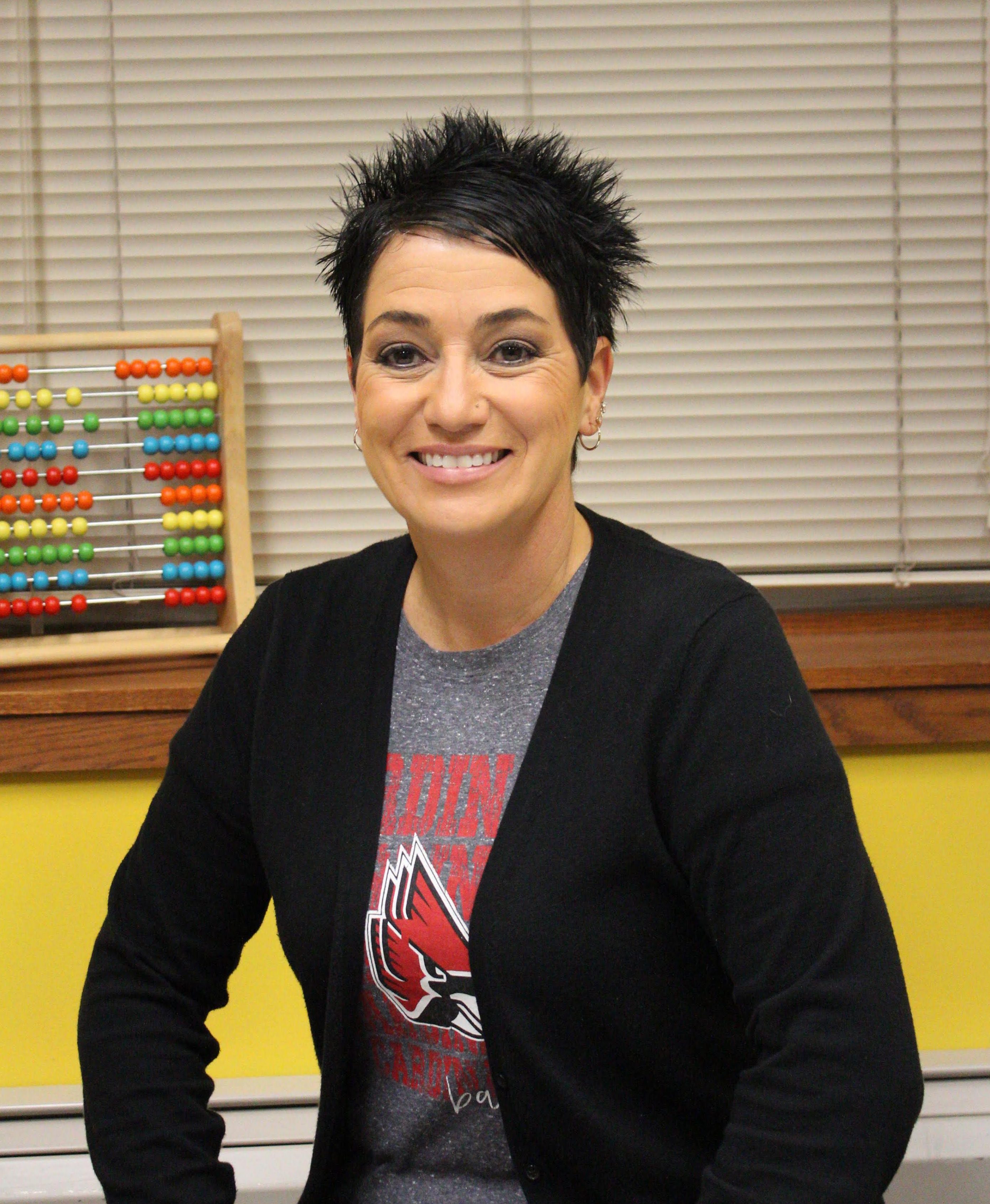 At Burris, she enthusiastically spearheads innovative hands-on projects, encourages collaborative efforts with other classrooms, and believes field trips are necessary, not optional. Not one to simply cover a topic, she will often create an entire theme, complete with art projects, costumes or skits.
Gray said she is "focused on the whole child and strives to help students understand their own emotions." She promotes kindness through building a classroom community that "lifts each other up, and seeks to help others."
The PBS KIDS Early Learning Champions program includes various early learning caregivers – certified Pre-K, Head Start and early elementary teachers, childcare providers as well as family, friends and neighbors in early learning settings – representing, celebrating and supporting the diverse teaching community impacting young learners. With support from PBS KIDS and local PBS stations, including WIPB, they will explore unique in-person and digital experiences, forge pathways for their own professional growth, build meaningful relationships with peers from across the country, create content and develop and implement their ideas in their communities and classrooms.
Gray is among 10 early childhood educators from around the country who will be part of the 2019 cohort.
"I am so blessed to have Felicia at Burris," said Dawn Miller, Burris Laboratory School principal. "She is truly a champion of early childhood education!"
Burris Laboratory School is a public, K-12 school in Muncie. As a laboratory school, part of Burris' mission is to provide a model clinical setting for preparing future teachers through Ball State University's Teachers College.
For more about the Early Learning Champion program, go here.
---
For more information, contact Michelle Kinsey, Community Engagement and Grants Manager, at mkinsey@nullbsu.edu or (765) 285-5887.
---
About PBS KIDS
PBS KIDS, the number one educational media brand for kids, offers children ages 2-8 the opportunity to explore new ideas and new worlds through television, digital media and community-based programs. PBS KIDS and local stations across the country support the entire ecosystem in which children learn, including their teachers, parents and community. Provided by stations, the free PBS KIDS 24/7 channel and live stream is available to more than 95% of U.S. TV households. Kidscreen- and Webby Award-winning pbskids.org provides engaging interactive content, including digital games and streaming video. PBS KIDS offers mobile apps to help support young children's learning, including the PBS KIDS Video app, which is available on a variety of mobile devices and on platforms such as Roku, Apple TV, Amazon Fire TV, Android TV, Samsung TV and Chromecast. PBS KIDS also offers parent and teacher resources to support children's learning anytime and anywhere. For more information on PBS KIDS content and initiatives supporting school readiness and more, visit pbs.org/pressroom, or follow PBS KIDS on Twitter, Facebook and Instagram.